Written by Iyanuoluwa Agboola (Mister Iyanu)
Since football resumed back in May with the Bundesliga, football lovers all over the world have been treated to excitement week in, week out. When the English Premier League resumed back on June 17th, that excitement tripled as we had all our big teams from Chelsea to Manchester United, Arsenal to Liverpool, all play games every three days. With less than two weeks to the end of season, and three rounds of matches remaining, you might get lost in the large bundle of fixtures trying to pick out the ones that promise to be a cracker. So, here are five Premier League matches to look forward to before July ends.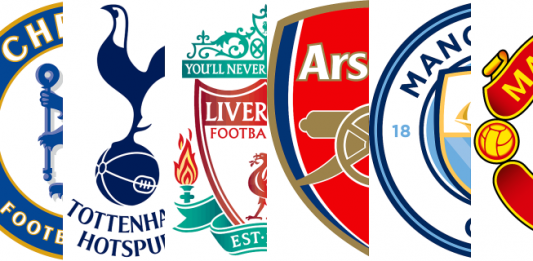 1. Arsenal vs Liverpool – Wednesday 15th July, 4:00pm
Liverpool have already wrapped up the league, but Arsenal are still fighting for a European spot on the table, so this promises to be exciting. Coupled with the number of goals that usually occur in this fixture, it is one you shouldn't miss.
2. Tottenham Hotspur vs Leicester City – Sunday 19th July, 4:00pm
Jose Mourinho's Spurs will at least want to make the Europa League, while Brendan Rodgers Foxes, will want to consolidate their third place position. Another one that will please the eye.
3. Liverpool vs Chelsea – Wednesday 22nd July, 8:15pm
Another one involving the champions elect, the Reds welcome a Chelsea side who will want to close the season on a high note, and gain some bragging rights. This is one of the biggest games of the season.
4 & 5. Leicester City vs Manchester United, Chelsea vs Wolves – Sunday 26th July, 4:00pm
Given that all games on the final day, are being played at the same time, you might have to make a choice here. But whichever one you choose, you're in for excitement because both matches are essential, in the race for Champions League spots, and will provide the dramatic ending, that every season of the English Premier League gets.
What do you think about these fixtures? Which ones are you looking forward to? Please, drop your comments in the section below.
Written by Iyanuoluwa Agboola (Mister Iyanu)
Twitter: @iammisteriyanu
Instagram: @misteriyanu
Image Source: Pinterest