An x-ray into the season that Chelsea have had will give a very clear picture of how that team has proven itself to all and sundry that whatever you put your mind to achieve is possible and it is only through persistence and perseverance that certain results are gotten.
Let's get into the lessons very quickly
EXPECTATIONS
Chelsea is a team with high expectations and very the start of the season, the club positioned itself as one of the best in the world when they signed high class players. Bringing this into our context, we have very high expectations, especially when we set goals and targets. We plan and make moves that position us to hit our goals and targets.
UPS AND DOWNS
The Chelsea team suffered so many Ups and Downs as they were at a phase where the goals they set for themselves weren't looking good anymore. There was so much friction at the leadership of the club that the coach the team lost control and was sacked eventually. In the season of Ups and Downs, changes must be made if the goal must be rescued from being lost. We must be ready to be flexible and lose members of our team or tweak parts of our plans. You can't afford to be rigid.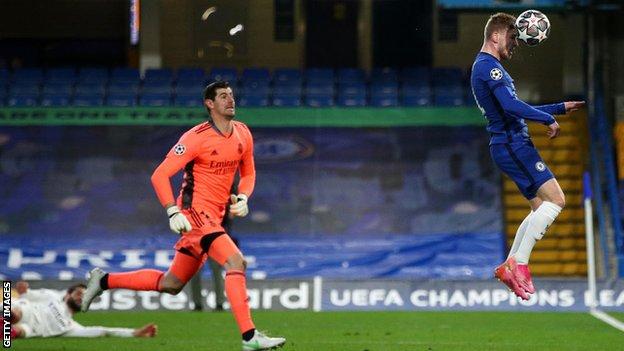 OPPORTUNITIES
Despite having a very terrible outing in their domestic league, Chelsea qualified for the finals of 2 cup competitions, clinching one of out the two in style. They saw the opportunity and they took it. A fundamental change in mindset allowed this feat to be possible. Chelsea lost only 5 games since the new manager took over. From Athletico Madrid to Porto to Real Madrid, Chelsea did the handwork and when they were underdogs in the final against Manchester city, they delivered in style. No matter your condition or situation, opportunities will come your way and the moves you make will create more opportunities for you but the question is that "what type of mindset do you have and how well do you take opportunities". You will never get open nets if you keep passing the ball to your goal keeper and defenders.
DISCIPLINE
Nothing good comes without discipline. The Chelsea team displayed a practical example of what discipline would look like if it was a football game. You must be disciplined. You set the rules but don't break your own rules because it can cause you to make silly mistakes that can derail your plans.
I will stop here but So much can be learnt from this team and their 2021 UCL triumph.
Pay attention to the details and you can easily apply certain things in your life.